Wydarzenie
Pilecki fellowship for senior scholars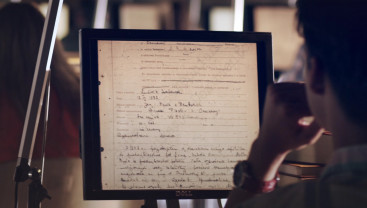 The Pilecki Fellowship is awarded to experienced senior scholars worldwide, representing disciplines in the humanities and social sciences (especially modern history, political science, international relations, sociology, international law studies and political philosophy), to carry out their own research projects and who will contribute with their approaches, perspectives and new ideas.
OBJECTIVE
The fellowship is tailored for scholars seeking an opportunity to carry out research in Poland in one of the following research areas:
Totalitarian systems and ideologies in the 20th century and their consequences.

The German and Soviet occupations of Central and Eastern Europe – legal, social, philosophical and historical aspects.

Sovereignty, human rights, genocide and international law in the wake of the catastrophe of World War II.

Memory and memorialization of World War II.

Nationalism and political community in 20th-century Europe.

Personal experiences of war and totalitarianism in Europe.

Enslaved societies – resistance and strategies of survival in 20th-century Europe.
Preference will be given to projects in some way connected to Polish studies or comparative studies of other Central and Eastern European countries.
The list of research areas is not definitive, and new ideas are welcomed.
Fellowship recipients will be invited to spend a term of five months within the academic year 2021-2022 (the timeframe can be selected by the candidate) at the Pilecki Institute in Warsaw; it may be possible to extend this time period depending on the project and circumstances.
CONDITIONS
Senior Visiting Fellows will receive a stipend of EUR 3,000 per month to cover accommodation and living expenses in Warsaw and health insurance. Travel expenses for flying in/out as well as additional travel expenditures for project-related research trips will be covered by the Pilecki Institute. The Pilecki Institute will provide office space, in-house research and administrative facilities, internet access, and also other services. Grant recipients will be expected to participate in the Institute's intellectual life and to present their research project at one of the Institute's seminars.
ELIGIBILITY
Candidates for the Pilecki Senior Fellowship
must reside outside of Poland

must be affiliated with an academic institution outside of Poland

cannot be hired by or affiliated with any Polish academic or research institution at the time of application

must hold a Doctoral degree in the humanities or social science and have post-Doctoral research experience

must have a proven record of research and publications related to the above mentioned research areas

must speak fluent English (C1 and above)

knowledge of Polish is not mandatory but will be a plus
APPLICATION
Candidates shall submit their applications by using the online registration form and uploading all necessary files listed below. In case of technical issues please contact us at the following email address: scholarships@instytutpileckiego.pl
All application documents must be submitted in English.
The complete application should contain:
an academic curriculum vitae including a list of publications, achievements and others according to these guidelines.

a research project proposal, including research questions/problem, the aims of the project, research methods, the expected results and
an explanation of the importance of the research to its area of study; a schedule for the research work to be done in Poland, explaining why it is essential for the project and including a list of archives or other institutions to be consulted.

a scan of the declaration concerning the control of personal data (attachment no. 1)

a scan of the declaration of consent to the processing of personal data (attachment no. 2)

a scan of other necessary declarations (attachment no. 3)

a scan of your PhD diploma or a document confirming receipt of a doctoral degree, together with a certified English translation thereof (if the original has been issued in a language other than English or Latin).

A PDF file containing three selected publications in English. For a monograph, please attach a file containing the cover page, editorial page, the table of contents and a selection of extracts presenting your most important theses (up to 20 pages).
Incomplete applications will not be considered.
Applications will be reviewed by a board of experts appointed by the Institute. Short-listed candidates will be invited to online interviews. Selected candidates will be contacted individually to schedule the interview.
The list of successful candidates will be announced by end of 2020.
DEADLINE: Standing offer until October 31, 2020.
For further inquiry, please contact us: scholarships@instytutpileckiego.pl.
ABOUT THE INSTITUTE
The Pilecki Institute examines 20th-century history with a special focus on totalitarian ideologies and their implementation in Poland and other Central and Eastern European countries. The Institute's mission is to reinvigorate international scholarly discussion on the German and Soviet occupation of Central and Eastern Europe by initiating interdisciplinary and comparative research and scholarship projects, and also by offering grant programs aimed at early-stage, junior, and senior scholars.
The Center for Totalitarian Studies at the Institute gathers researchers who specialize in political science, international relations, sociology, international law, history and Jewish studies. This unique milieu of scholars both initiates and participates in interdisciplinary research projects devoted to totalitarianism and the history of Poland and Central and Eastern Europe in the 20th century. Their studies are concerned primarily with World War II, its consequences, and the cultivation of memory by the second and third postwar generations. They are supported as well by the Institute's team of archival and bibliographic experts.
The Institute seeks scholars to carry out their own research projects in this vibrant and intellectually stimulating environment who will contribute with their approaches, perspectives and new ideas. We are looking for scholars ready to work in a multidisciplinary and vigorous team and participate in vibrant discussions on political, social, economic, cultural, international and legal aspects and implications of the complex phenomenon of totalitarianism.