News
Bis zum 19. April geschlossen
Aufgrund der gegenwärtigen Corona-Lage bleibt das Pilecki-Institut bis zum 19. April geschlossen.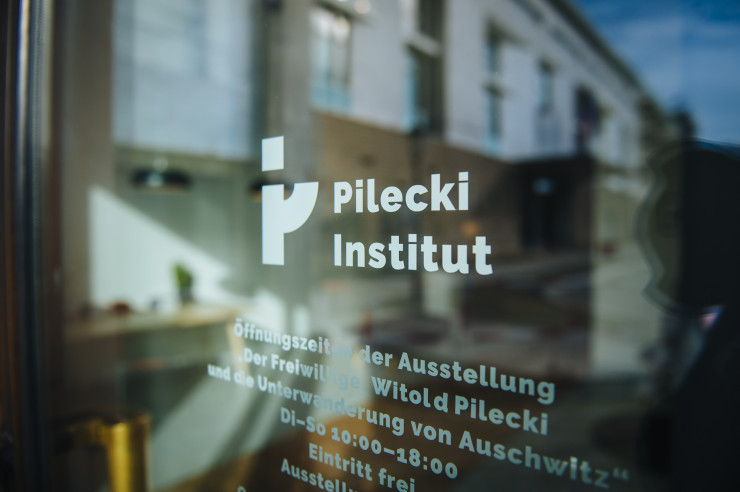 German below
In an effort to help contain the spread of Coronavirus (COVID-19) and to prioritize the safety of our visitors, staff and neighbors, we will temporarily close our exhibition to the public, effective March 14 th, until April 19th. We look forward to welcoming you to the Pilecki Institut when we reopen.
… this does, however, by no means indicate that we ́re going to slow down now and put our feet up ?! Follow us on Facebook, Twitter, Instagram, YouTube, contact us at berlin@pileckiinstitut.de in urgent cases and – most importantly – stay healthy, stay tuned!
---
In dem Bemühen die Ausbreitung des Coronavirus (COVID-19) einzudämmen und die Sicherheit unserer Besucher*innen, Mitarbeiter*innen und Nachbarn zu gewährleisten, werden wir unsere Ausstellung vom 14. März bis zum 19. April vorübergehend für die Öffentlichkeit schließen. Wir bitten um euer Verständnis und freuen uns umso mehr darauf, euch bei der Wiedereröffnung des Pilecki-Instituts Berlin zu begrüßen!
… übrigens bedeutet das nicht, dass wir uns auf die faule Haut legen! ? Folgt uns auf Facebook, Twitter, Instagram, Youtube, schreibt uns bei dringenden Fällen auf berlin@pileckiinstitut.de und vor allem – bleibt gesund!