Mychajło Susła - Instytut Pileckiego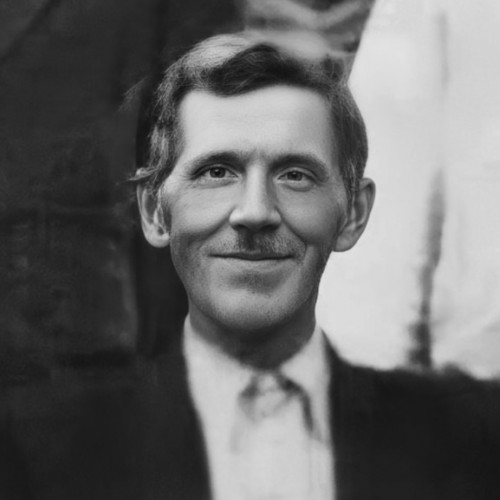 A double Christmas, a double Easter: Roman Catholic and Greek Catholic. This is how Irena Próchniak remembers the celebrations in Podkamień in eastern Galicia.
As the daughter of Michał Świętojański, a Pole, and Wiktoria Świętojańska, who came from a Ruthenian family, Irena, her sister and brother all had contact with both cultures and communities, which lived side by side in peace. Michał and Wiktoria ran a carpentry workshop in the center of the town.
With the outbreak of war, Polish-Ukrainian relations began to deteriorate. The Ukrainian administration appointed by the Germans ordered the mass deportation of Poles for labor to the Reich from 1941 onwards. In 1942, Jews from Podkamień were murdered. There was a growing threat from the Ukrainian Insurgent Army (UPA), which was attacking and killing Poles. In 1943, the Świętojańskis decided to move to Lwów. Michał went first, to prepare a place for his family. Due to an increase in attacks on fugitives by the UPA, he was unable to bring his loved ones to safety.
One day, when Wiktoria Świętojańska was preparing the house for Christ-mas in 1943, her childhood schoolmate Mykhailo Susla came to see her. He warned her: "they will come to you at night." He hid Wiktoria and her son in a wagon, and took them and their belongings to the Brody railway station. They travelled 30 km in harsh winter conditions, through areas under UPA control. Should they be caught, both the fugitives and Susla were in danger of being murdered.
Mykhailo Susla saved the Świętojańskis' lives. They arrived safely in Lwów and were reunited with Michał and his other daughter, and were soon joined by Irena. The Świętojańskis remained there until the end of the war. In March 1944, during an attack by the UPA on Podkamień, almost 600 Poles were killed, including many relatives of the Świętojański family. Susla survived the war and died in 1970.
On the evening before Christmas Eve, a Ukrainian came to our house. He was mother's classmate from primary school. He was a Rusin, Mr. Susla was his name. And he said: 'Listen, you've got to go! They'll come for you at night.' He came on horseback, with a pair of horses, and the packing began: we took whatever might be useful. We packed two bags. He took mum to Brody not by the road, but through the fields. There was a lot of snow.
Anna Jelínková (1918–2009)

awarded

Anna Jelínková (1918–2009)

During the war the Jelíneks saved more than 40 people: the Jewish families of Fischer and Fronk, the Polish family of Siekierski, Feliks Zubkiewicz, whose loved ones were killed by the Ukrainian Insurgent Army, and the Ukrainian family of Lutsyuk.

gen. Lóránd Utassy (1897— 1974)

awarded

gen. Lóránd Utassy (1897— 1974)

Utassy denied the Gestapo access to the internment camps and refused to surrender Polish soldiers. He also participated in talks with the Red Cross, aiming to establish it as the representation of Poles who had found themselves on Hungarian soil.

Sawa Kowtoniuk (1888–ok. 1970) Ustyna Kowtoniuk (1895–ok. 1980)

awarded

Sawa Kowtoniuk (1888–ok. 1970) Ustyna Kowtoniuk (1895–ok. 1980)

The Kovtoniuks gave shelter to several families: the Sławińskis, Romanowskis, Maciaszeks, and the Okólskis.