Aristides de Sousa Mendes do Amaral e Abranches - Instytut Pileckiego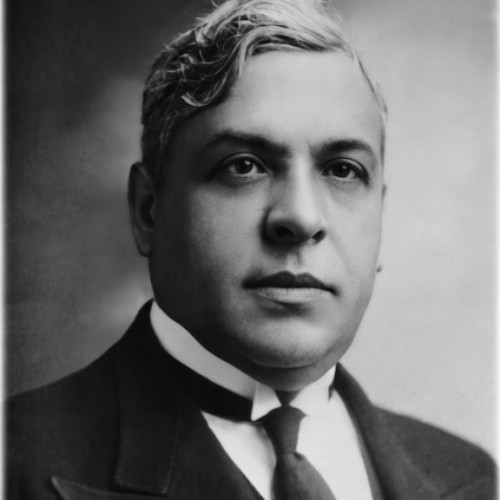 In the first months of the Second World War, Bordeaux in southern France seemed like a safe place – deep behind the front, far from the border of the Third Reich. The success of the Wehrmacht offensive in May and June 1940 changed everything. The city on the Garonne was filled with several hundred thousand refugees from all over Europe, including Poland.
Many of them wanted to move further. Escape through Spain and Portugal led to Britain and the Americas. Visas from neutral countries made it possible to get out of Europe under Hitler. In a Bordeaux teeming with refugees, the documents were worth their weight in gold. People went to the diplomatic missions of various countries to obtain them, including the Portuguese con-sulate headed by Aristides de Sousa Mendes. This experienced diplomat had been working in the Portuguese Foreign Service for several decades.
The Portuguese Foreign Ministry explicitly forbade consuls from issuing visas without prior approval from Lisbon. Faced with thousands of refugees, however, de Sousa Mendes decided to act according to his conscience rather than the dictates of his superiors. He began issuing visas to anyone in need. He was quickly dismissed from his post for insubordination and forcibly retired. This put a strain on his health and he died in 1954.
Despite initial unwillingness, the Portuguese authorities allowed refugees to cross the border with visas issued by de Sousa Mendes. Their bearers were able leave Europe via Portuguese territory. The diplomat's act of self-sacrifice saved the lives of between 6,000 and 10,000 people. Among them were many Polish citizens, mainly of Jewish origin, and outstanding artists and writers. Among the recipients of Aristides de Sousa Mendes' visas were Stefania and Julian Tuwim, Janina Konarska-Słonimska and Antoni Słonimski, Witold Małcużyński, Stanisław Schimitzek, Marian Dąbrowski, Stanisław Niedzielski, Herman Lieberman, Henryka and Stanisław Stroński, Zofia Leśniowska and Grzegorz Fitelberg.
The most important event took place in Bordeaux. My father learned that visas could be obtained via the Portuguese consulate to allow safe passage through fascist Spain to Portugal, which was then neutral. I do not know how many visits my father made to this consulate, but we received Portuguese visas on 24 May, signed by the consul general, Aristides de Sousa Mendes. This wonderful man, his family (he was himself a father of fourteen), the staff of the consulate, and the mission in neighboring Bayonne, performed a miracle in June 1940.
Zinaida Giergiel z d. Radczuk (1912—1989)

awarded

Zinaida Giergiel z d. Radczuk (1912—1989)

Zinaida Giergiel suspected that after being chased out of their homes and suffering from hunger, the Poles would attempt to return to their farms. She was able to warn polish family that a unit of the OUN/UPA was waiting for them in the house.

Paul Super

awarded

Paul Super
(1880–1949)

Mychajło Susła

awarded

Mychajło Susła
(1901–1970)