Marianna Lubkiewicz - Instytut Pileckiego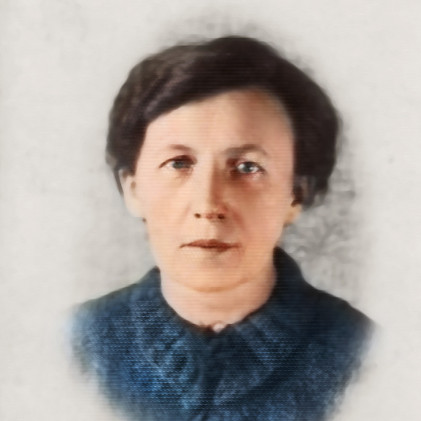 Marianna Lubkiewicz was commemorated by the Pilecki Institute on 24 March 2019 in Sadowne.
She lived in Sadowne with her husband Leon, daughter Irena and step-son Stefan. The family were a long-time owners of a bakery. Before the war, hardworking and resourceful Marianna ran a grocery store at their newly-obtained house located by the main road. She was also planning to open a textile shop with her daughter and had even assembled a large collection of merchandise. She was passionate about tailoring since an early age. Following the outbreak of the war, the Lubkiewiczs' new brick house burned down, so the family were reduced to selling bread at the bakery. Marianna's husband was helping Jews in the area, especially those who were hiding in the nearby woods having fled from ghettos and transports to Treblinka. Marianna actively supported her husband's efforts. On 13 January 1943 she gave bread to two Jewish women called Enzel and Czapkiewicz. On the same day, German gendarmes arrived in the village, captured the two women, and established who had helped them. The functionaries soon made their way to the Lubkiewicz house. After a long interrogation and beatings, they shot Marianna, her husband and step-son Stefan. The only family member who survived was her 18-year-old daughter Irena – a minor under occupation law.
In 1997, Yad Vashem awarded the Righteous Among the Nations medal to Marianna Lubkiewicz. The Pilecki Institute commemorated her on 24 March 2019 in Sadowne.