Karolina Juszczykowska - Instytut Pileckiego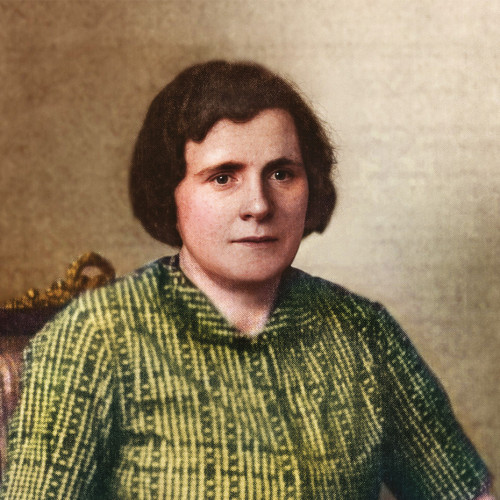 Karolina Juszczykowska was commemorated by Pilecki Institute on 22 September 2020 in Tomaszów Mazowiecki.
She was born in Budków near Tomaszów Mazowiecki. From the age of thirteen, she worked as a farmhand in Mecklenburg. In 1924, she gave birth to a daughter, Bronisława. Ten years later, she returned to her hometown of Budków, where she lived with her sister and helped her with work on the farm. Soon after, she moved to Tomaszów Mazowiecki, where she lived in a one-room apartment and earned money for herself and her daughter by taking up the job of laundress, cleaner and maid. During the German occupation, her fortune was not improved. In June 1944, however, she decided to help the Jews who asked her for shelter in exchange for a small rent on a regular basis. From that moment on, she hid and fed two Jews in her one-room apartment. After six weeks, the Germans happened upon their hideout. The Jews were shot and Karolina was arrested. On 23 July 1944, she was sent to prison in Tomaszów Mazowiecki, and then to Piotrków Trybunalski, where she was sentenced to death. Karolina's daughter, Bronisława, was sent to perform forced labor in Germany. The despondent mother was denied the right of a pardon and transported to the Rodgau-Dieburg POW camp. After a short time, she was sent to a prison in Frankfurt am Main, where she was executed on 9 January 1945.
In 2011, Yad Vashem awarded Karolina the title of Righteous Among the Nations.