Józef Pruchniewicz - Instytut Pileckiego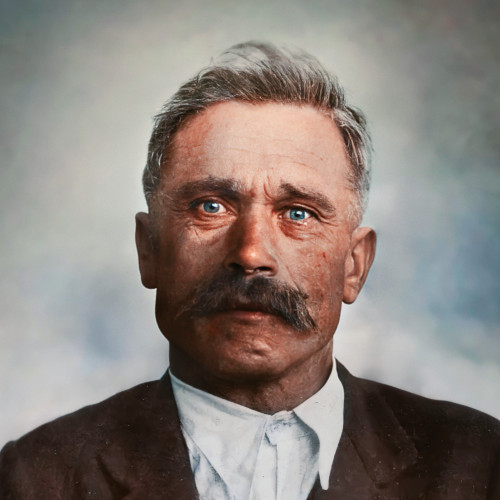 Józef Pruchniewicz was commemorated by Pilecki Institute on 23 March 2021 in Biecz.
He lived with his wife Maria and two daughters, Jadwiga and Helena, in the suburbs of Biecz, where they kept a farm. Józef also earned money as a carter and was often employed by Jewish merchants. As a consequence, he happened to meet the Blum family, who had owned a fabric shop in Biecz before the war. In August 1942, after the later stages of the liquidation of the ghetto in Biecz, the Blum family, who managed to survive these dramatic events, asked Józef for help. The host risked his life and the lives of his family and agreed to protect them. It was an extremely dangerous situation as his house was close to the train station, which was under constant patrol by the German police. The Jewish family lived in a hiding place in the attic of the Pruchniewiczs' stable for 16 months. In November 1943, Józef, fearing denunciation, decided to send the Blums away. The Jewish family found shelter in nearby Strzeszyn. However, this did not protect the carter from Biecz from the tragic consequences of his actions. On 14 March 1944, Józef's 57th birthday, German officers arrived at his house and, after a brutal interrogation, took him to the Gestapo headquarters in Jasło. Józef was shot and buried at an execution site in a nearby forest.
In 2008, Yad Vashem awarded Józef the title of Righteous Among the Nations.