Jadwiga Długoborska - Instytut Pileckiego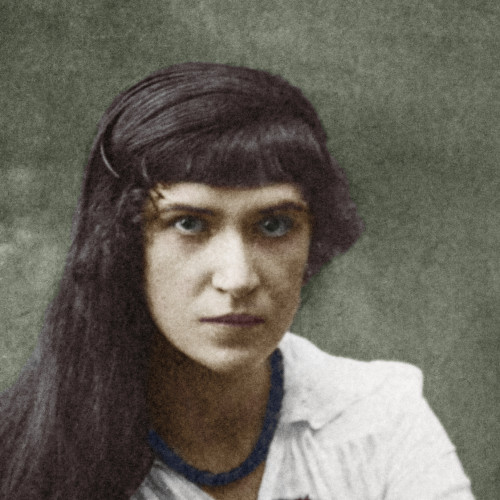 Jadwiga Długoborska was commemorated by the Pilecki Institute on 29 June 2019 in Ostrów Mazowiecka.
During the first months of the occupation the Germans began to persecute Jewish residents of Ostrów Mazowiecka. On 11 November 1939 they carried out the first mass extermination of the town's Jewish population. On that day, Jadwiga Długoborska hid 10 individuals from the Jewish families by the name of Renkant, Ryczke, Lewartowicz and Szumowicz. She helped them get across the border with the USSR, which was located 2 kilometers away, and escape the fate of 500 Ostrów Jews who were killed on this occasion. Długoborska and her entire family refused to sign the Volksliste. Two rooms in her boarding house were concealed in order to serve as a hideout for those in need. While aiding Jews, she was also active in the underground movement. The building was used for meetings by Home Army officers of the local "Opocznik" division: Major Henryk Pracki pseud. "Rola", Major Eugeniusz Mieszkowski pseud. "Ostry", Władysław Reda pseud. "Jeliński", Lieutenant Edward Nowicki pseud. "Tyczka", and Lieutenant Henryk Dubois pseud. "Ryszard" – commander of the Brok station. The Germans inspected the boarding house records every day, but the operation was uncovered only shortly before the end of the occupation.
Jadwiga Długoborska was arrested on the night of 23 June 1944. On 28 June a Polish-speaking German, Anton Birkenfeld pseud. "Cyk", began to interrogate and torture her at the Gestapo headquarters. She was murdered on 29 June 1944 with a shot to the back of the head in the forest near Guty-Bujno. Two weeks after the Germans withdrew from Ostrów (27 August 1944), Wanda Wujcik, Jadwiga's sister, found her body.
One of Długoborska's tenants who had so-called Aryan documents managed to escape. His wife Wanda confirmed in 1964 that he was hiding at the Wagner family's place and that he owed them his life. His son appealed for a posthumous bestowal of the Righteous Among the Nations medal on Długoborska, but has yet to receive a reply. Jadwiga's tenants showed solidarity by keeping the operation at the boarding house secret, as did other inhabitants of Ostrów, who attended her funeral on 13 September 1944 in great numbers, covering her coffin with flowers. The inscription on her gravestone reads: "She died as a martyr."