Lucyna Radziejowska - Instytut Pileckiego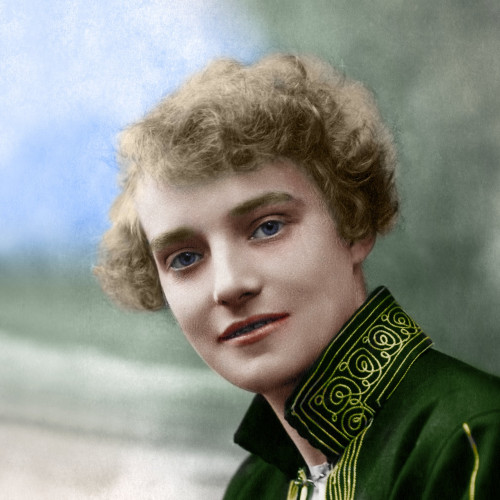 Lucyna Radziejowska was commemorated by the Pilecki Institute on 29 June 2019 in Ostrów Mazowiecka.
She lived with her husband Wincenty, son Mirosław and daughter Anna in the village of Płatkownica, located at the time in the Sokołów-Węgrów district. She worked as a teacher and helped her husband on the farm. Before the war, Wincenty served in the 27th Uhlan Regiment. In 1941 the Radziejowskis gave shelter to 18-year-old Volodya Koltun, who had escaped from the POW camp for Soviet soldiers in Grądy. This aid had unexpected tragic consequences: Wincenty Radziejowski died from typhus which he contracted from the Russian. After Mirosław was sent for forced labor to the Third Reich, Lucyna and her 12-year-old daughter were on their own. Despite that, in the summer of 1943 Radziejowska agreed to help two assimilated Jews from Warsaw – a mother with a teenage son. They probably had forged documents, as they lived at Radziejowska's house openly, though they always stayed on the premises. Radziejowska's neighbor by the name of Leokadia Szymaniak spoke to the red-headed woman in glasses without realizing she was Jewish. However, the woman and her son raised the suspicion of a Polish-speaking German woman who lived in the same village. At the beginning of July 1943, German gendarmes came to the farm, shouting the word "Jew." After a brief interrogation, they arrested Lucyna Radziejowska and the two people she was hiding. The mother and the son perished in unknown circumstances, while Radziejowska was sent to the Pawiak prison in Warsaw. She was sentenced to detention at Auschwitz-Birkenau, where she was transported at the beginning of October 1943. According to an official notification from the camp, Lucyna Radziejowska died of typhus on 31 March 1944. Her orphaned daughter Anna Danuta settled at her uncle's home in Ostrów Mazowiecka.